CONSULTANCY
PROJECT MANAGEMENT AND START-UP
CONTRACTS
REGULATORY AFFAIRS
MATERIAL AND MEDICATION MANAGEMENT AND IMPORT
START-UP, MONITORING AND CLOSURE
STATISTICAL REPORTS
FINAL REPORTS
STORAGE OF CLINICAL DOCUMENTATION AND MATERIALS
EVENTS ORGANIZATION
e-CRF OWN, DESIGNED AND
CUSTOMIZED TO THE PROJECT.
REAL-TIME MANAGEMENT

INTERNATIONAL
PARTNERSHIPS
WITH OTHER CROs
CABYC S.L.
PHARMACEUTICAL SERVICES ORGANIZATION
CABYC is a CRO that provide complete services in any Clinical Research Project at any stage of the Clinical Development and with extensive experience in Multinational Studies.
Therapeutic areas
| | | | |
| --- | --- | --- | --- |
| Allergy | Anti-infective | Cardiovascular | Stem Cells |
| Dermatology | Endocrinology | Gastroenterology | Gynaecology |
| Haematology | Immunology | Neurology | Ophthalmology |
| Oncology | Psychiatry | Rheumatology | Urology / Nephrology |
Services
Project Management. Monitoring and Clinical Research activities at any stage of the Clinical Development.
Pharmacovigilance.
Outsourcing of CRAs.
Regulatory Affairs.
Events organization.
Scientific translations.
Training.
Personnel Search and Selection.
Biotechnological and clinical projects realization.
Storage of Regulatory or Clinical Documents.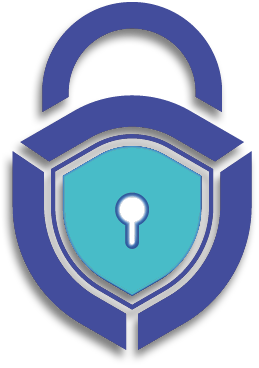 CONFIDENTIALITY
CABYC guarantees the confidentiality of documents and data previously received as well as the results obtained during the development of the work, by the signature of a Confidentiality Agreement.
Pre-Clinical Studies.
Bioequivalence Studies.
Clinical Trials (phases I, II & III).
Post marketing Trials (phase IV (PAS) or Observational).
Biotech Projects.
Abbott
Aibili
Akkolens
Altana
ASAC
AstraZeneca
Aventis
BAYER
Biogen
BOLTON CILE
Bristol Myers Squibb
Celgene
CRS
CV-Therapeutics
EVONIK
FAES FARMA
Fondaciones Salvatore Maugeri
Genzyme (Ahora Sanofy)
GETECCU
gsk
Hanita Lenses
Instituto del Sueño
Italfarmaco
Merck
MTA (Medical Trials Analysis)
Novo nordisk
Pethema
Pfizer
Pierre Fabre
Praxis Pharma
Roche
SANOFI
SAS
Schering-Plough (ahora fusionadacon Merck)
SEC
SEMES
Serono (Ahora Merck-Serono)
Servier
Sophia
SUANFARMA
UCB
Vissum
WCT
Start-up
Investigators and Sites Selection, Feasibility Questionnaires
Preparation, submission & follow up of Documents to IECs/IRBs and AEMPS (Spanish Health Authorities)
Contracts Management for Hospitals, Foundations and Investigators as well as Insurance Policies
Coordination & Organization of Investigators Meetings
Clinical management
Clinical Trials Monitoring according to GCPs and/or Sponsor's SOPs (Selection, Start-up, Monitoring and Closure visits)
Periodical reports (as agreed) to the Sponsor, IECs and AEMPS. Teleconferences
Data Management
Biostatistics Analysis
Final report elaboration
Pharmaco
–


vigilance
Collection and Report of Serious Adverse Events (SAEs) in a timely manner to IECs/IRBs, Investigators & HA
Follow up of SAEs
Reports to Sponsor and/or Institutions involved
Archiving
Organization and maintenance of archives per site and for all docs generated during the CT
Storage and retrieval of archives after the study termination during 5, 15 or 30 years, according to the Law
Retrieval, delivery, collection and archiving of documents for Audits
Regulatory affairs
Management and elaboration of the Regulatory Dossier from the beginning to the end of the process, including all the necessary tasks to obtain the product registration.
e-CRF
CABYC has developed its first IT tool for collect and electronically management on real time of data during all the development of any Clinical Trial.
CABYC's e-CRF combines the experience achieved through many years conducting clinical trials with the most advanced IT technology in this area.
Easy handling, intuitive and really practical, in real-time, for both the investigator as well as supervisor.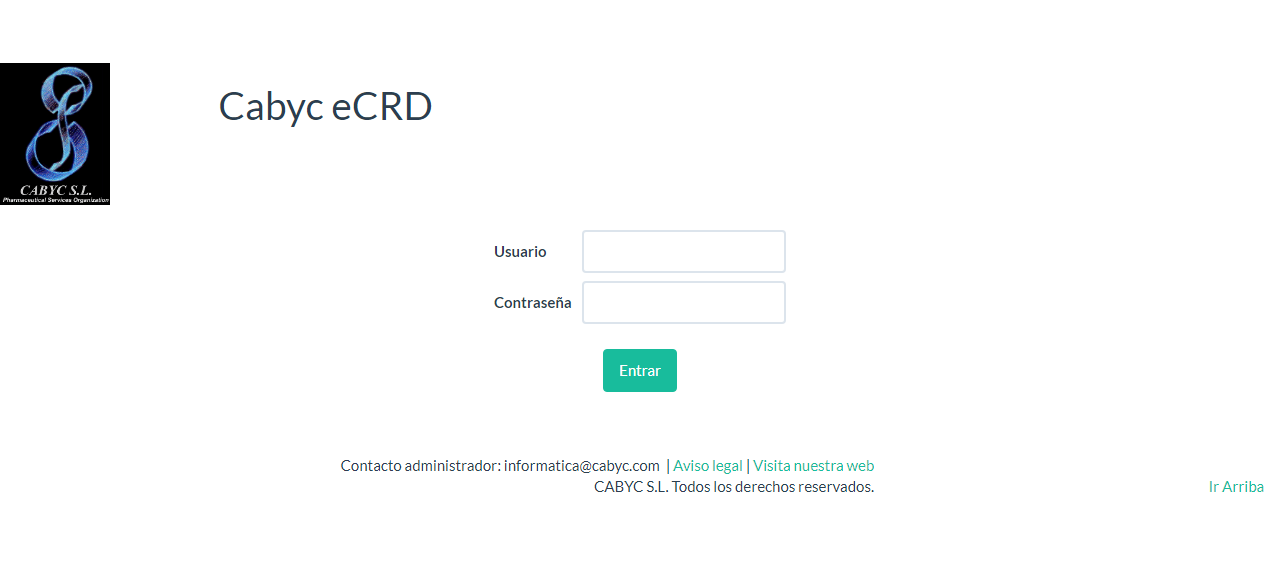 Biotechnology
Gene therapy
CABYC is partner of a Biotech European group to develop Gene Therapy Platforms.
Great progresses have been achieved in most of Auto-immune diseases, Allergies and also in many Rare Diseases.
Important developments in Oncology through CARs.
Anti-infectious peptides
Through the international partnership with a multidisciplinary scientific group, CABYC is working to provide anti-infectious platforms in a very short period of time manufacturing peptides on request.
A novel methodology capable of obtaining the protein structure needed to synthesize a peptide on request has been developed.
Anticancer engine based on electromagnetic waves
Under development.
Contact
Av. Somosierra, 12.
Portal Izquierdo. 2.o G
San Sebastián de los Reyes
28703 Madrid
Contact us
Whether you want to know in detail any of our services or products do not hesitate to contact us.
We'll get back to you as soon as possible.